Wine coolers are used to chill wine, which allows you to reach the right temperature of the noble beverage before serving it. Appliance stores wine at 45-64 degrees Fahrenheit and can have different capacities. Regardless of a commercial or residential facility, having this equipment speaks volumes about the owner's good humor. The taste of the wine depends on its temperatures. Having a private house, you can arrange a wine cellar and collect a collection of wine drinks with the help of the equipment.
You can please your relatives and friends with its delightful aroma and taste. Today there is an abundance of refrigerator brands on the market. They are different from each other in size, cost, and characteristics. But if you choose even the most expensive and prestigious manufacturer brand, you need a wine cooler repair after a while. It happens because of the wear and tear of the elements or sharp drop in the network.
Our wine cooler repair service provides competitive prices and quality components for installation. Replacement parts are made at the address, and the time of the master's arrival is negotiated individually with each client.
Common Problems with Wine Coolers which We Repair
There are several reasons why wine fridge repair is most often needed:
The wine cooler doesn't turn on. Check fuses, circuit breakers, and cords for damage.
refrigerator won't cool wine. Problem with the condenser, compressor, fan, motor, or thermostat. Our specialists can quickly fix the cause by replacing the non-functioning item.
The refrigerator is leaking water. Check the seals and drain hose for damage and blockage.
The equipment hums heavily when operating. Cracking and popping sounds may be normal due to temperature changes. If the equipment makes a suspicious sound, contact our wine cooler repair service may need to replace the cooler.
Wine cooler door no longer closes tightly. Check the shelves. They may need fixing, and the seal for clogging and deformation.
We carry out wine refrigerator repairs of different modifications. We do not care about the types of equipment. With our extensive experience, we can help to restore your equipment quickly and with a guarantee.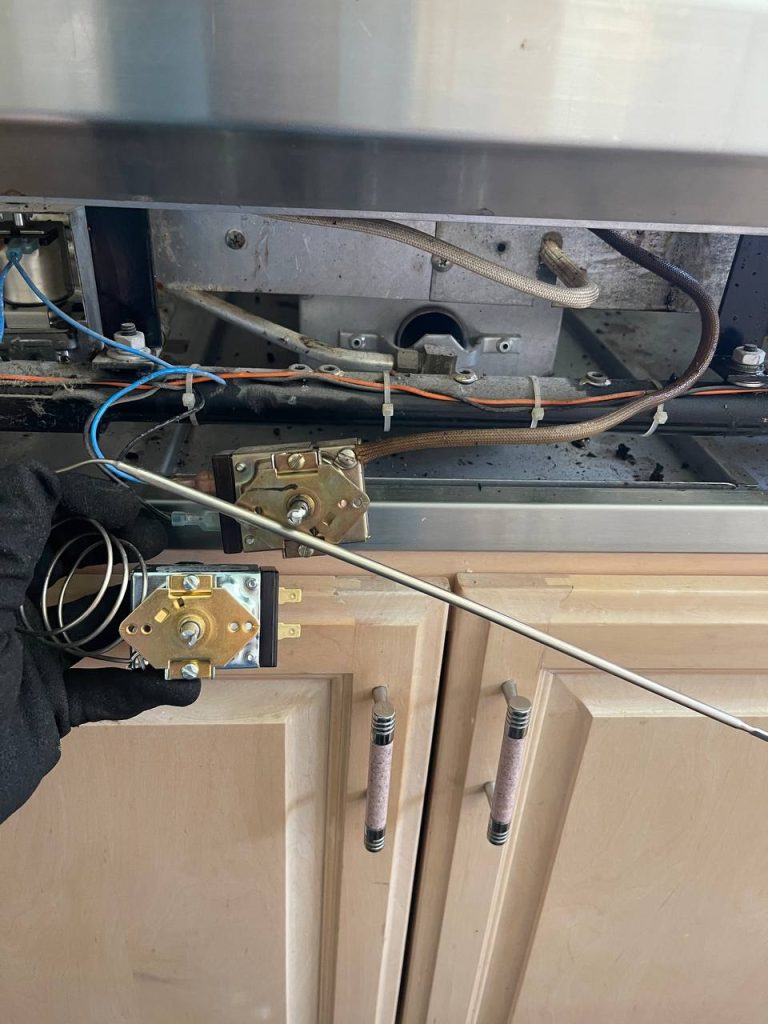 Advantages of Contacting Us
If you urgently need wine chiller repair, leave your request, and we will contact you. You will find an affordable cost to repair wine cooler in the list with the prices of services that we offer. We also perform diagnostics of equipment for hidden problems.
Turning to us, each client receives:
Individual approach.
Free consultation on the care of the fridge.
The possibility of signing a contract for the service of equipment.
Emergency wine cooler repair at home.
In concluding the contract for the service, you will extend the life of the cabinet. You will not need to think for terms. The master himself will call and remind, agreeing on the arrival. Timely detection of equipment malfunction will avoid serious problems. It will save the budget on expensive repairs.