Emergency Fridge Repair by Real Professionals in San Jose and Bay Area, California
The freezer is responsible for storing perishable food for a long time. But like any other appliance, it can break down. Regardless of the breakdown, you need to look for a solution to this problem. If your freezer is not functioning as it should and all the food inside runs the risk of spoiling very quickly. The best option would be a professional fridge repair service. If you do not have enough experience in this area, it is best to entrust this issue to real specialists who know all the intricacies of this technique and can properly fix it.
Common Freezer Problems that We Repair
Freezer repair is quite a complicated issue if you are not versed in this business. Presented household appliances are produced by different brands, but almost all models have similar technical problems. Some faults are easy to identify, while other breakdowns require a more thorough diagnosis. The technicians of our company are ready to cope with a wide range of problems, carrying out a complete analysis of the entire system. We can fix the broken freezer with the following issues:
Little cold – if the appliance does not give enough temperature, the food can go bad quickly. In this situation, you need to inspect the thermostat;
broken door, the insufficient fit of the sash, when you need to change the rubber liner;
Electronics malfunction – if the freezer does not work at all, it may be caused by defective electronic control. In this case, it is usually a need of the controlling elements replacement with new ones;
a large amount of frost – sometimes the presence of malfunction is indicated by frost accumulation on the walls;
water leakage – if you see that a near the freezer constantly appears puddle, it can be caused by a defect in defrosting drainage, or something is wrong with the tray, where the condensate should accumulate (it is necessary to examine the drawer here);
the appearance of strange sounds – most household appliances during operation create a soft hum. But the presence of unusual sounds may indicate that the fan began to malfunction.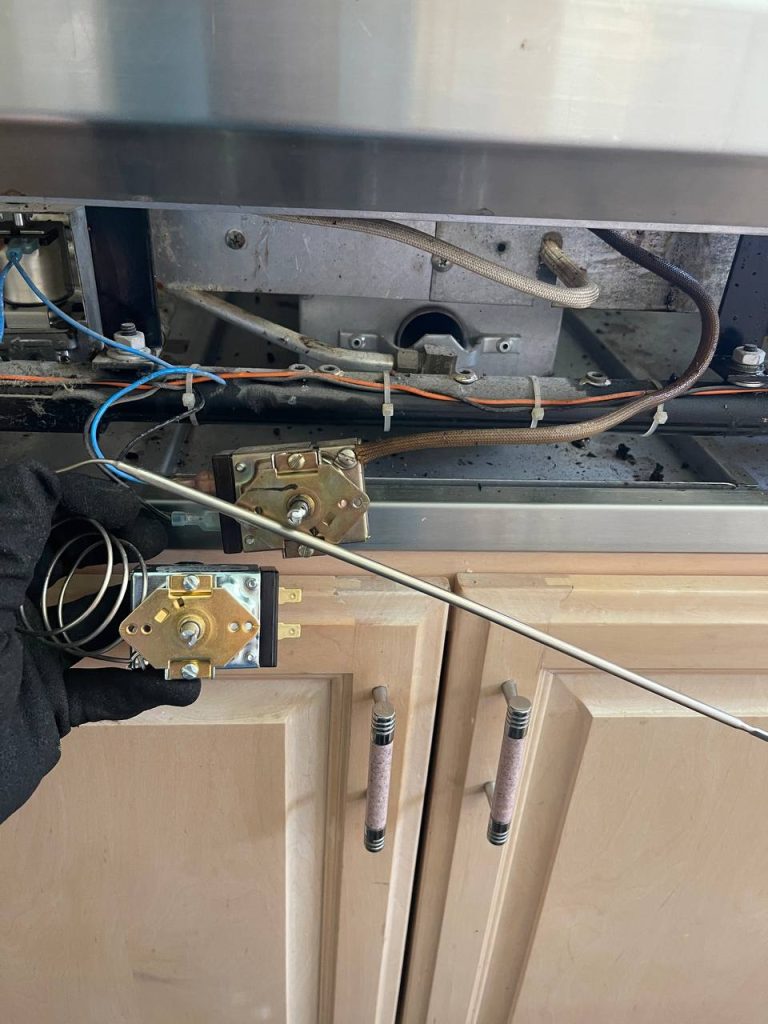 Only licensed and professionally trained technicians, who have sufficient experience in the field, can perform qualified freezer maintenance. Our employees are always taking refresher courses and are aware of the latest developments in home appliances. If you have an emergency and need to solve the problem quickly and efficiently, you should contact our company.
Why is It Better to Choose Our Fridge Repair in San Jose and Bay Area?
Our experts can fix any appliance: a residential refrigerator, which can be found in every home or commercial appliance in enterprises. We are ready to cope with any task, whether it is a new seal on a door or a complete replacement of the part.
Our company offers very affordable cost to repair fridge. We have no hidden fees or extra fees. Each customer can count on a timely professional diagnosis, quickly identifying the cause of the malfunction. Our specialists will clearly explain the problem and offer the best options for their solution.
Customers continue to choose our company because we provide affordable and transparent services. Anything that can be replaced, we will change. If it doesn't make sense to repair your appliances, we'll let you know right away, and we won't impose extra costs on you by profiting from constant repairs.