Reliable Ice Machine Repair in San Jose and Bay Area, California
An ice maker will help to provide a large ice supply. The appliance is indispensable in the heat of the year, as it allows you to quickly cool drinks. Today, most apartments, private homes, and restaurants have this appliance. The modern refrigerator can also be equipped with an ice maker. Over time, the operation of the device becomes worthless due to the failure of the component parts. So, sooner or later you will need to get an ice machine repair, you can order it in our company.
The team consists of high-level specialists who have extensive experience. We repair any brands of refrigeration equipment, with a guarantee on the work done.
Types of Ice Maker Machines that We Repair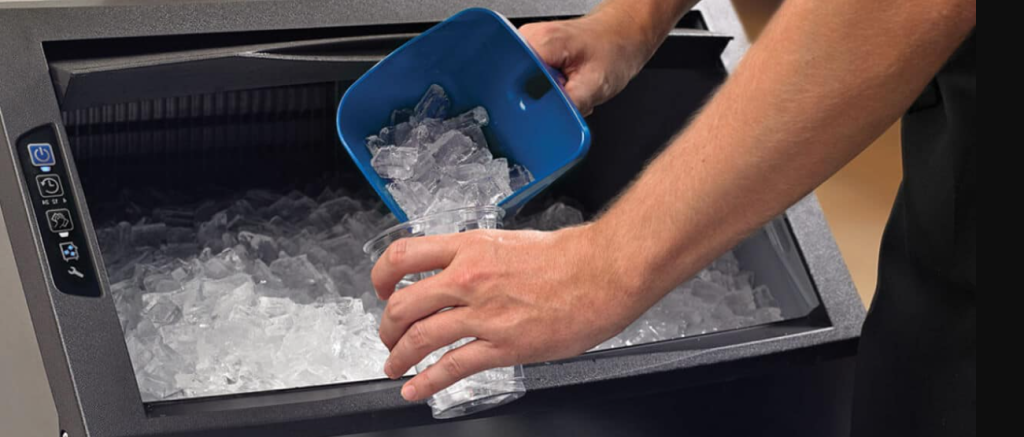 Our ice machine repair company will repair equipment with a freezer, portable type, and freestanding or built-in units. As a rule, our technician tries to repair the equipment on-site to save transportation costs. But, if the breakdown is serious, we can temporarily replace your ice maker with ours while yours is being repaired. This is convenient because the customer will not be inconvenienced by the lack of ice. This is especially important to do a replacement in a company with a large number of employees. After the repair, we return the installation to the client and take ours back. All nuances are stipulated individually, and replacement of equipment is done only by the client's consent. Repair work is carried out in the shortest possible time.
If you need an urgent icemaker repair, leave an application on our website. Our specialists will call you back and agree on the time of the arrival of the master. There is no difference for us if there is a commercial or residential complex, as we appreciate each client and offer competitive prices for services. Also, you can sign a contract with us for ice machine maintenance on favorable terms.
Advantages of Contacting Us for Ice Machine Repair in San Jose and Bay Area?
Our professional team will answer any issues related to the operation and maintenance of the ice maker. If you keep one in your home, you will definitely need the help of a specialist. By contacting us, the customer receives high-quality services. We use components from well-known and trusted manufacturers, which will serve for years. By constantly improving our service, we have earned a good reputation. It is evidenced by positive reviews. If your ice maker breaks down, don't waste time looking for a cheap handyman. Contact us right away. We will diagnose and quickly solve the problem, adjusting to your convenient time.