24 Hour Refrigerator Repair Service in Your Area
The refrigerator is one of the most significant household appliances that we rely on quite heavily in our homes. Meat, dairy products, vegetables, fruits, and other food items can be stored here for a couple or three days or even several weeks. There are numerous benefits to the appliances presented. But all of that can come to an abrupt end if the device fails. If you need a qualified 24 hours refrigerator repair company, you just need to contact our specialists, and they will quickly solve the problem.
Common Refrigerator Malfunctions that Require Emergency Repair
Refrigerator repair service may be required in a variety of situations. All breakdowns of household appliances can be divided into several groups, depending on when they occur. Our team of specialists is ready to solve a wide range of problems with your refrigerator, which include:
The refrigerator does not make the cooling properly, food is not kept at the right temperature so that it does not spoil as quickly.
The appliances make loud or strange noises that did not exist before.
The door no longer fits tightly in the closed position.
The gasket needs to be replaced.
Frost is forming on the walls inside.
Water leaks from the chamber.
The fridge stopped turning on.
The appliance switches off after a short operating time.
The fridge freezes too much.
Electrical or power problems: a broken cord or plug, problems with the thermostat, a broken motor, or control keys.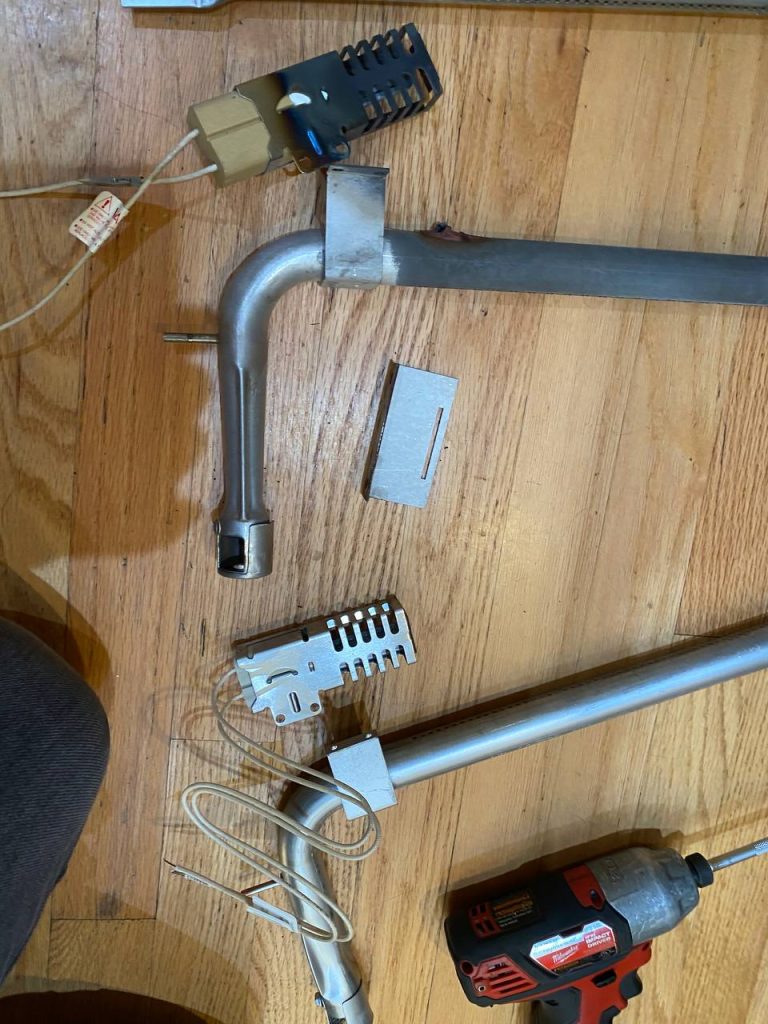 Not all problems can be fixed by yourself, particularly if you don't have enough experience. The best solution in this situation will be a refrigerator servicing from a professional company. Our employees are well acquainted with different breakdowns and clearly understand how to fix them. You should not try to diagnose yourself – just call us, and we will take care of everything.
What is an Average Cost for Refrigerator Repair?
Each fridge repair company offers its own rates for appliance maintenance. We try to recommend the best rates that will be available to everyone. The average cost of services depends on several factors:
what kind of part will need a replacement;
the complexity of the repair;
what components are used – original or not.
Our company provides an integrated approach – our man will come to the object, conduct a complete diagnosis and give his verdict to the customer. We can carry out one-time refrigerator maintenance and cooperate on an ongoing basis.
What Refrigerator Appliance do We Repair?
The experts of our company are ready to cope with almost any problem. We can fix fridges from a variety of manufacturers. Even though many manufacturers produce different models of refrigerators, their problems are pretty similar.
Refrigerator Repair Near You: Free Estimate, Affordable Price
If there is an emergency for a qualified repair, you need to turn to real professionals. Our specialists will arrive fast at your home or industrial facility to assess the appliance. They will make a diagnosis, understand its repairability, and exactly what elements need to be replaced. Our refrigerator repair company has created the best conditions for cooperation:
promptly respond to each request;
we guarantee a professional approach;
we offer the best prices;
we work all over the city.
So that our mechanic can help you and go to the object, just contact us. We will quickly process the request and send a specialist to you.