Professional, Fast, and Affordable Oven Repair in San Jose and Bay Area, California
Almost half of today's most popular meals are cooked in the oven. This technique should be as functional as possible and always in working order – maintain the desired temperature, provide heating in a given direction (bottom, top, or both sides), and more. But sometimes it happens that the heating element or other parts need to be replaced. You need to turn to real professionals who will hold oven repair to the highest standard in this situation. With this task, our masters are always ready to cope. Contact us at the specified phone numbers. Our specialists will promptly go to the object to make a diagnosis and render their verdict.
What Kind of Ovens Do We Repair
The kitchen is the capital of the whole house. This is where culinary delights are prepared to please yourself and the household. You should not let a faulty oven deprive you of the pleasure of cooking delicious and flavorful dishes. Instead, trust real professionals. Our oven fixing company can quickly get your appliances back in perfect working order. We service a variety of appliances, and we provide the following services:
gas oven repair;
electric oven repair;
wall oven repair;
convection oven maintenance;
cooker ovens repair.
No matter what part your appliance needs replacement, we'll get the rapid job, and we'll restore your equipment, so it'll last for a long time to come.
Common Oven Problems that We Fix
If the oven at home or in a commercial enterprise is not working properly, you should not put off in a faraway drawer a call to the master. Our specialists promptly respond to each request and provide quality service. Even though household appliances are made by different brands, all models have quite similar malfunctions:
the self-cleaning oven does not work – there may be malfunctions with the thermostat, control board, and other elements;
the broiler does not work, or the temperature does not spread evenly throughout the oven – the problem may be in the heating element, ignition, safety valve, and more;
the appliance stops turning on – the problem is in the burners, spark plugs, and other elements;
oven won't turn off – a problem with the igniter or heating element can lead to this;
lack of regular cleaning – improper maintenance can lead to various breakdowns;
failure of the self-cleaning function during operation – the oven is a complex mechanism that requires special treatment;
ignoring the warning symptoms of a breakdown at an early stage – you should not delay before a small breakdown develops into a major problem.
Even the most professional appliance from a premium brand with a long history requires qualified repair sometimes. Our specialists are always ready to fix electric ovens or gas ovens to the highest standard.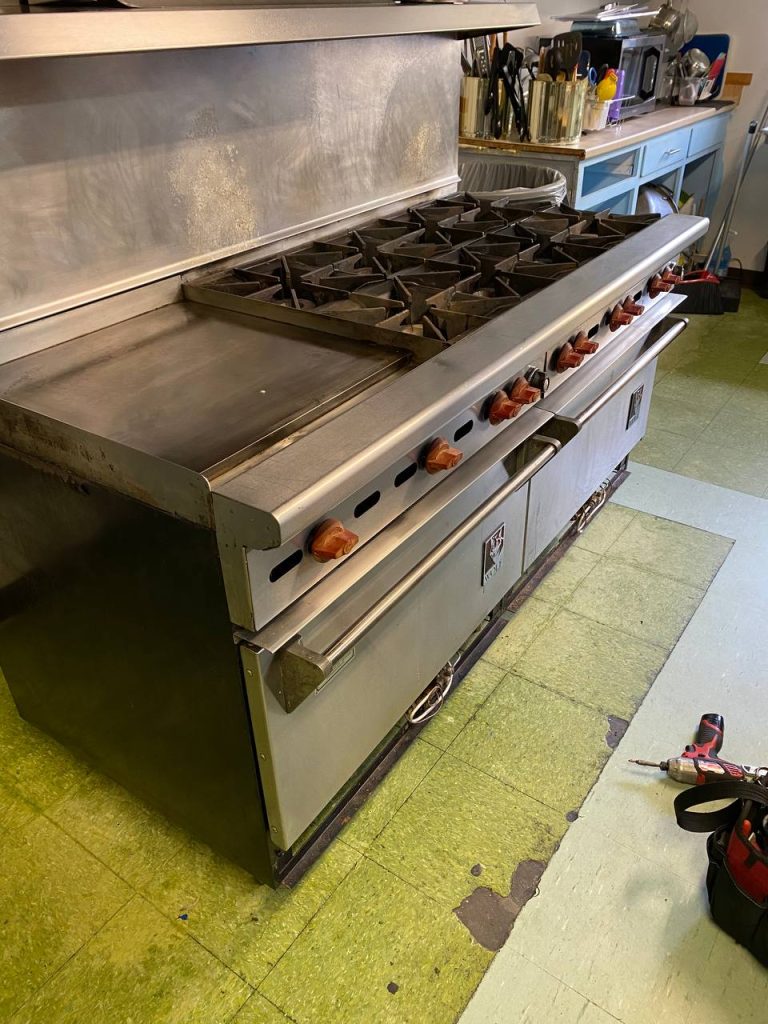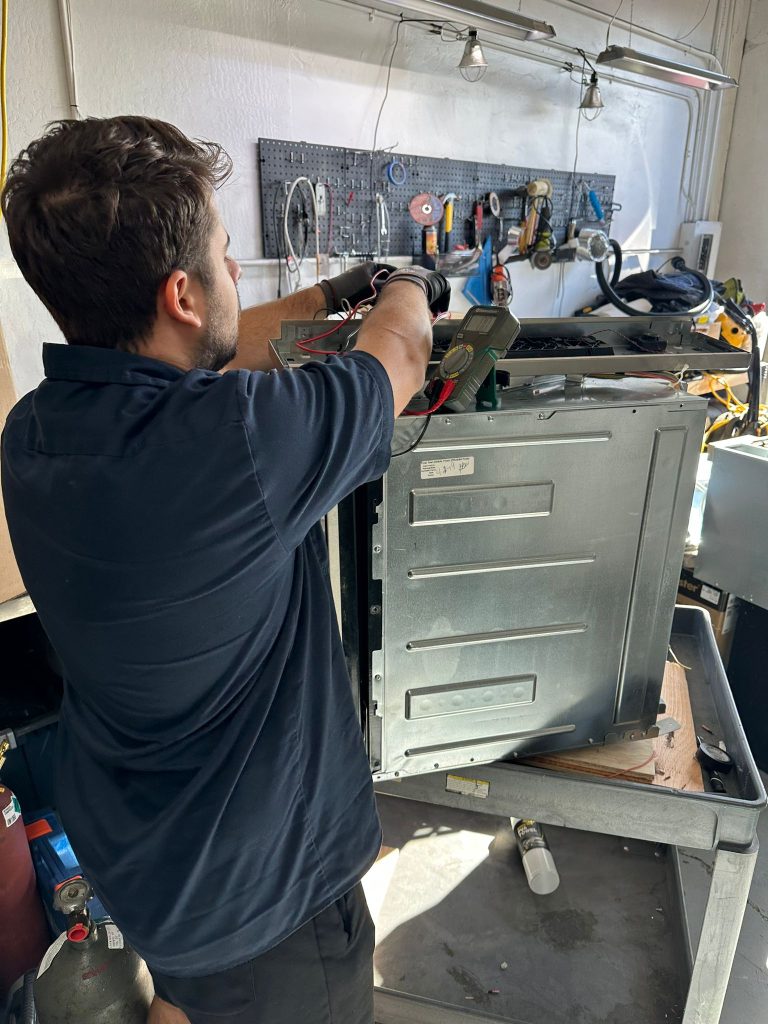 Why Choose Our Oven Repair in San Jose and Bay Area?
Finding a decent service that can qualitatively fix oven can be quite a difficult and time-consuming task. Many companies claim to do repairs, but actually recommend buying new appliances. Employees of our service center will not force you to spend extra money – we clearly assess the performance of technology and the prospects for repair.
First, we conduct a thorough diagnosis of the equipment, then we tell its owners what can be done, how to solve the problem, and give the customer a choice. In addition, we offer the best rates for quality repair work. We use original components, which will last long after replacement. Every customer can count on:
professional approach;
prompt departure;
affordable prices.
If you need to fix a gas oven or electric model, you just need to call us at the contact numbers. We guarantee you a swift receive of an application, after which a professional from our company will go to the object at a specified time to inspect and diagnose household appliances.